Flexible Reporting with Asana2Go
Copy, export, and print from Asana flexibly
A Swiss Army knife for when you need to get content out of Asana or just view it differently, either repeatedly or ad-hoc
Easy to use for novices
A multi-purpose tool to flexibly copy, export, and print from Asana
Make a nice-looking PDF from Asana, or a printed page/report
Copy from Asana to an email, document, etc.
See your Asana tasks and subtasks in any of 20 available innovative output formats
Turn tasks into a slide show
Turn search results into an interactive table with powerful multiple sorts and filters not found in Asana
Create ad-hoc or recurring CSV or JSON files
Allows you to work in Asana even when your collaborators do not
Experts can modify/write their own custom report formats using the in-tool authoring environment
Works with all free/paid Asana plans
No extra login/authentication required
Does not modify/write anything in your Asana
All 5-Star ratings and enthusiastic reviews
Over 7k installations
Asana2Go is a Chrome Extension for Asana
MS Edge and Opera browsers are fully-compatible with Asana2Go for Chrome
Conceived, designed, and developed solely by Larry Berger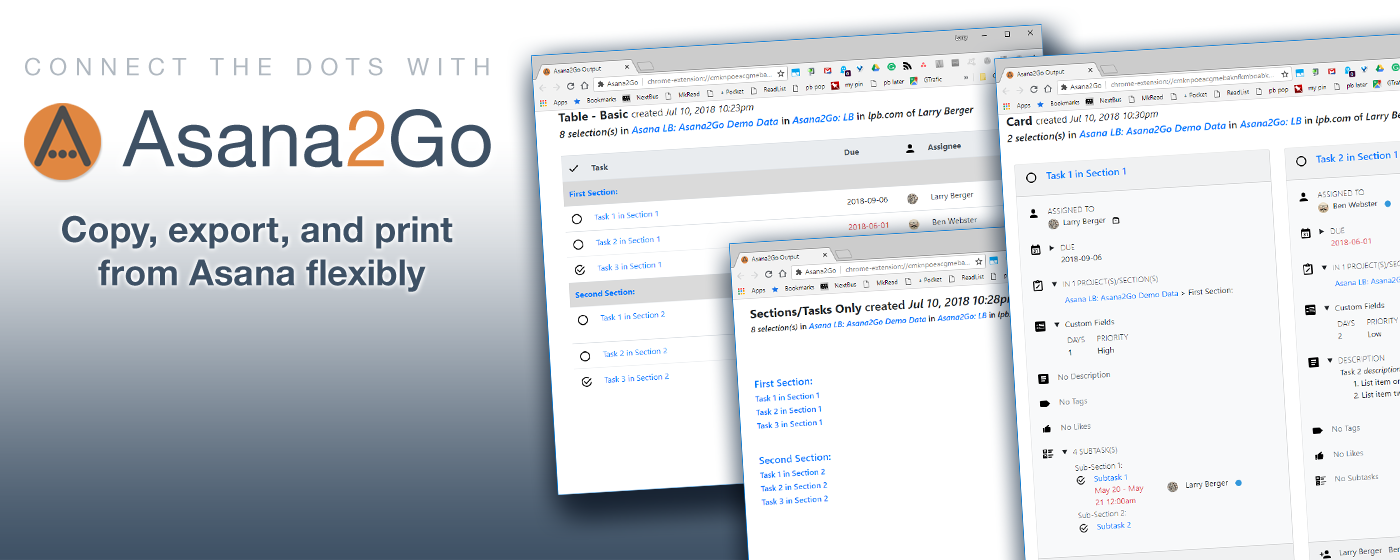 "Simple to use, accessible to anyone, and it just works. A great tool; you're on your way to becoming famous in the community!"
"Ground-breaking . . . [A] great reporting tool."

"LOVING THIS!!!"

"It does reporting just the way Asana should be doing."

"Really impressed. . . . [A] lot of requests . . . will be solved by this tool."
"Your Asana2Go app is amazing! It's destined to become a reference application in the Asana ecosystem."
Asana2Go Featured Videos and Articles
Learn more at Trilogi's Youtube Channel (demo/how-to videos) and Trilogi's Medium publication (including feature explainers)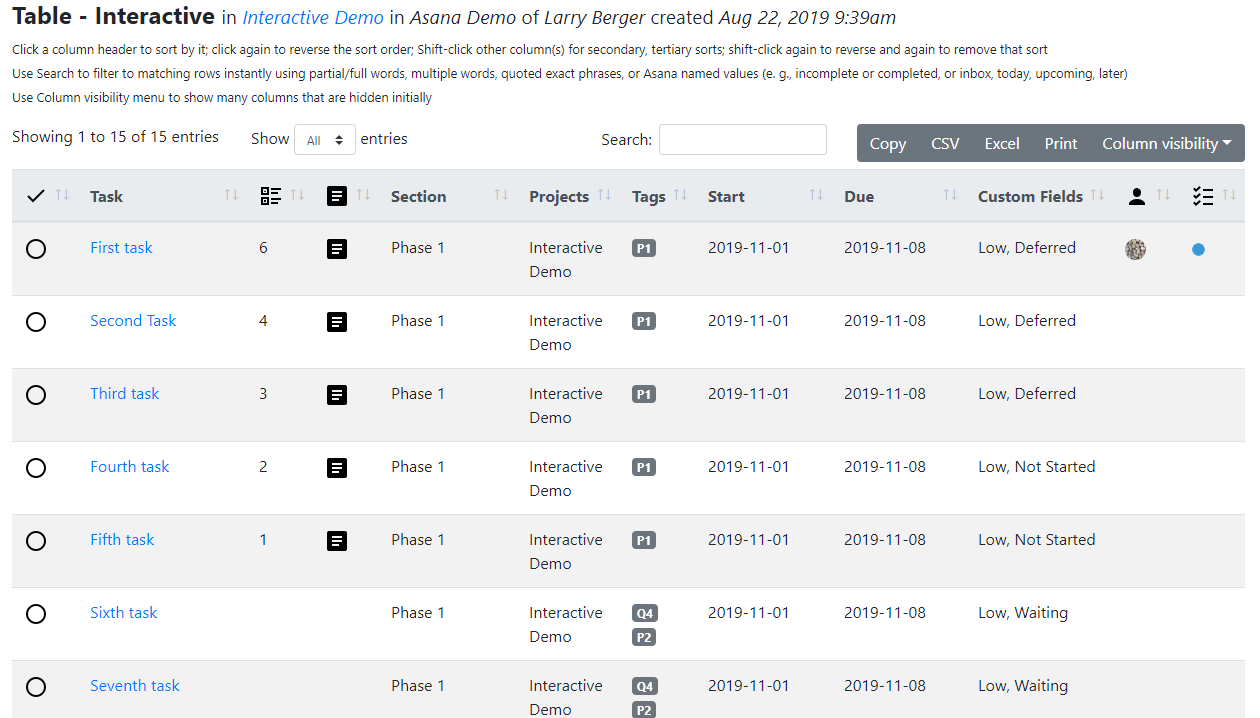 Asana2Go: Interactive Tables
Dynamically search/filter as you type, sort (multi-column, ascending/descending), and choose from 20 attribute columns to hide/show in a flexible, interactive, tabular view of your tasks that offers nearly all the content of Asana's Detail pane.
Realize the full potential of Asana2Go with the Tables - Interactive format, which lets you quickly see and interact with any selection of tasks from your My Tasks, projects, or search results, or any of a task's subtasks, in a powerful view that extends and combines Asana's own list view and detail pane.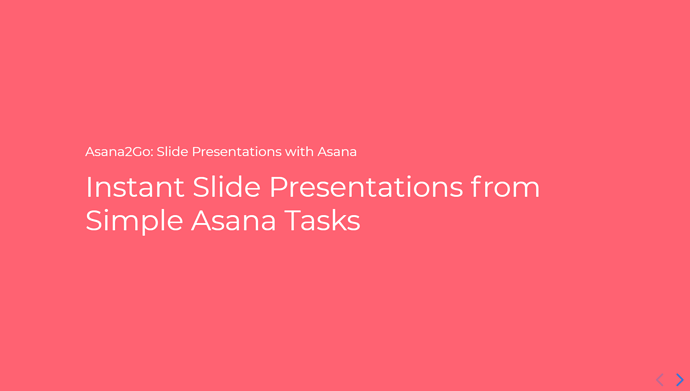 Asana2Go: Instant Slide Presentations from Asana
Create and deliver rich slide presentations from your Asana tasks. Turn your Asana tasks into an attractive, interactive slideshow (or a nice PDF of your slides). There's even an integrated speaker notes facility.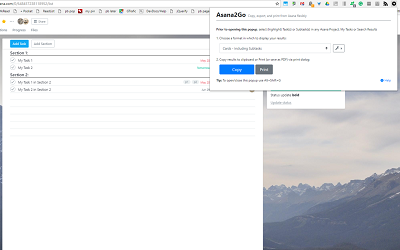 Asana2Go: What it Does and How to Use it
Asana2Go is a multi-purpose Swiss Army knife for when you need to get content out of Asana or just view it differently, either repeatedly or ad-hoc. See how to use Asana2Go out of the box and how to create your own custom outputs.
Asana is a trademark and service mark of Asana, Inc., registered in the U.S. and in other countries.